In this blog we will be discussing the evolution of legacy to the latest, SAAS ERP. We will also see why SAAS is considered the best and who it will be most suitable for. You will also get a clear idea of whether your company has reached its time to convert to the SAAS model or not.
Evolution of ERP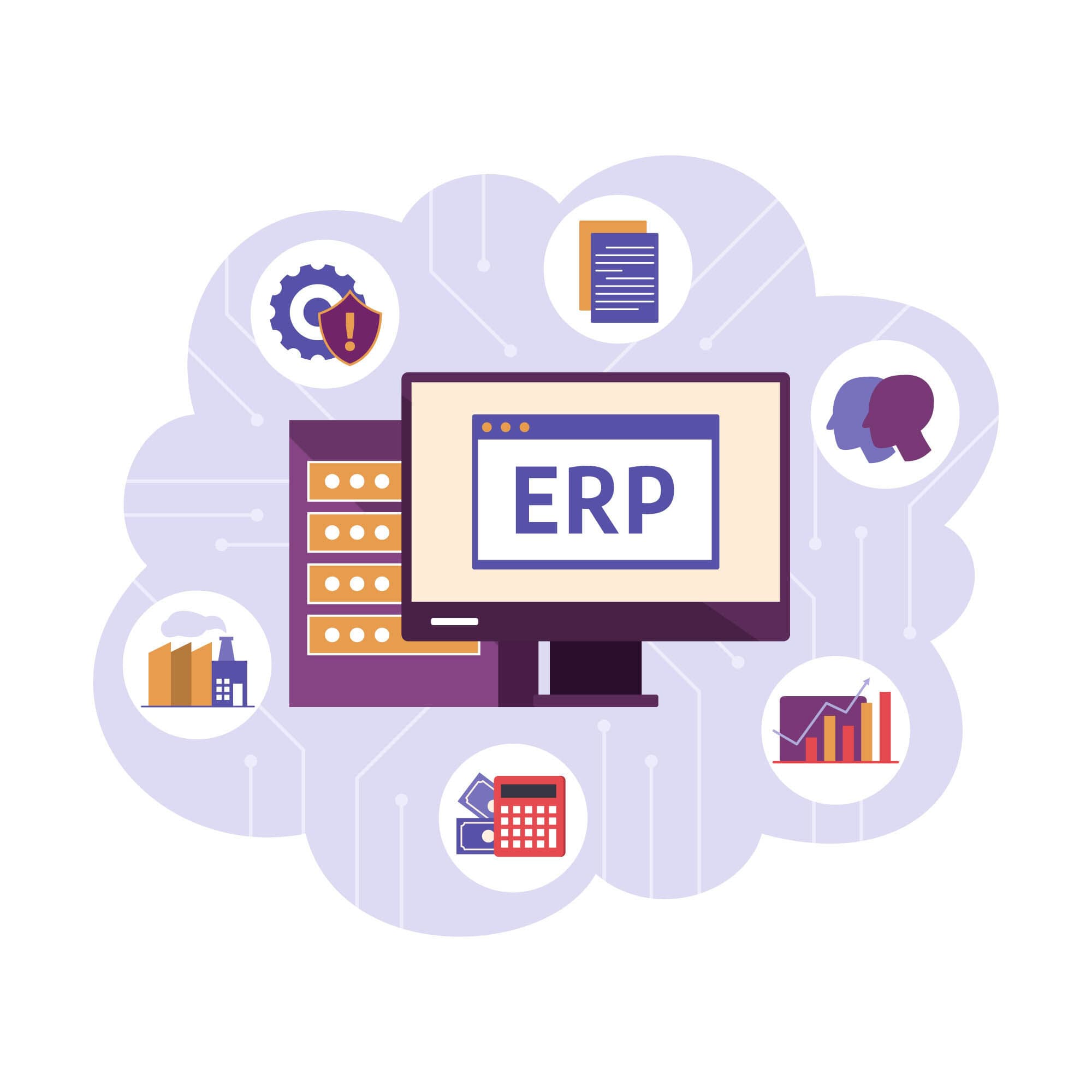 Although understanding ERP might be challenging, it is important for all firms, particularly those in manufacturing. Manufacturing businesses have found ERP software systems to be efficient and successful. ERP has a long history that began in 1960. ERP has evolved from coordinating production operations from a business standpoint. It expanded to include the integration of backend operations across the entire organization. From a technology perspective, ERP has changed from a legacy system to a more flexible tiered client-server architecture.
Inventory management and control are where the history of ERP begins. Manufacturing industries discovered in the 1960s that they needed a system to manage, watch over, and regulate their inventories. Information technology and business procedures are combined with inventory management and control to maintain the proper stock level in a warehouse. The evolution of ERP can be traced via the following softwares.
Material Requirement Planning (MRP) : Material Requirement Planning, which was created in the 1970s, is a method that is frequently used in industry for production planning and scheduling. Many commercially accessible software programmes use this strategy. Similar to the latest ERPsThe purpose of Material Requirement Planning is to guarantee material accessibility, which enables timely production of required quantities. Monitoring supply and demand results in the automatic formulation of procurement proposals for buying or producing. Finding out which material is needed, how much is needed, and by when is the basic goal of MRP.
Manufacturing Resource Planning (MRP II): Manufacturing Resource Planning, which was created in the 1980s, is an extension of closed loop MRP for controlling an entire manufacturing organization. This approach promotes cross-functional interactions and offers information that is helpful to all functional domains. By supplying and ordering promising capability, it aids sales and marketing. It is a system for broad-based resource coordination that includes marketing, finance, and human resources departments in planning procedures. His way it inched a little bit closer to the latest ERP versions.
Enterprise Resource Planning (ERP) : Enterprise Resource Planning, which was created in the 1990s, serves as the backbone of both local and international operations, supporting the majority of all functional areas in daily operations. is one of the more popular types of business software, particularly with big firms. It is a business strategy and a collection of industry-domain-specific apps that enable and optimize intra- and inter-enterprise collaborative operational and financial processes in order to create value networks for customers, shareholders, and other stakeholders. At its foundation, the latest ERP is a powerful tool for using data management to centralize information and workflow procedures. Because ERP centralizes all of your workflow data.
Enterprise Resource Planning(ERP II): The latest ERP, ERP II, which was created in the 2000s, is the moniker given to ERP today. In essence, it is the ERP's replacement. It consists of a collection of cooperative operational and financial processes that are used both inside and outside the firm. The greater emphasis on internal integration in business is reflected in these new business models. Its domain spans all industries and market niches. Data in here is released and subscribed to both internally and externally. It consists of modules for departments, CRM, SCM, and other stakeholders. It places a focus on intangible aids.
From the above we can see a gradual development of ERPs from a legacy model at cloud and then further to a SAAS model of ERP. The latest and best ERP of this decade uses the SAAS model as it is the most efficient model which is up to date with the technological innovations.
Why is SAAS ERP the best model?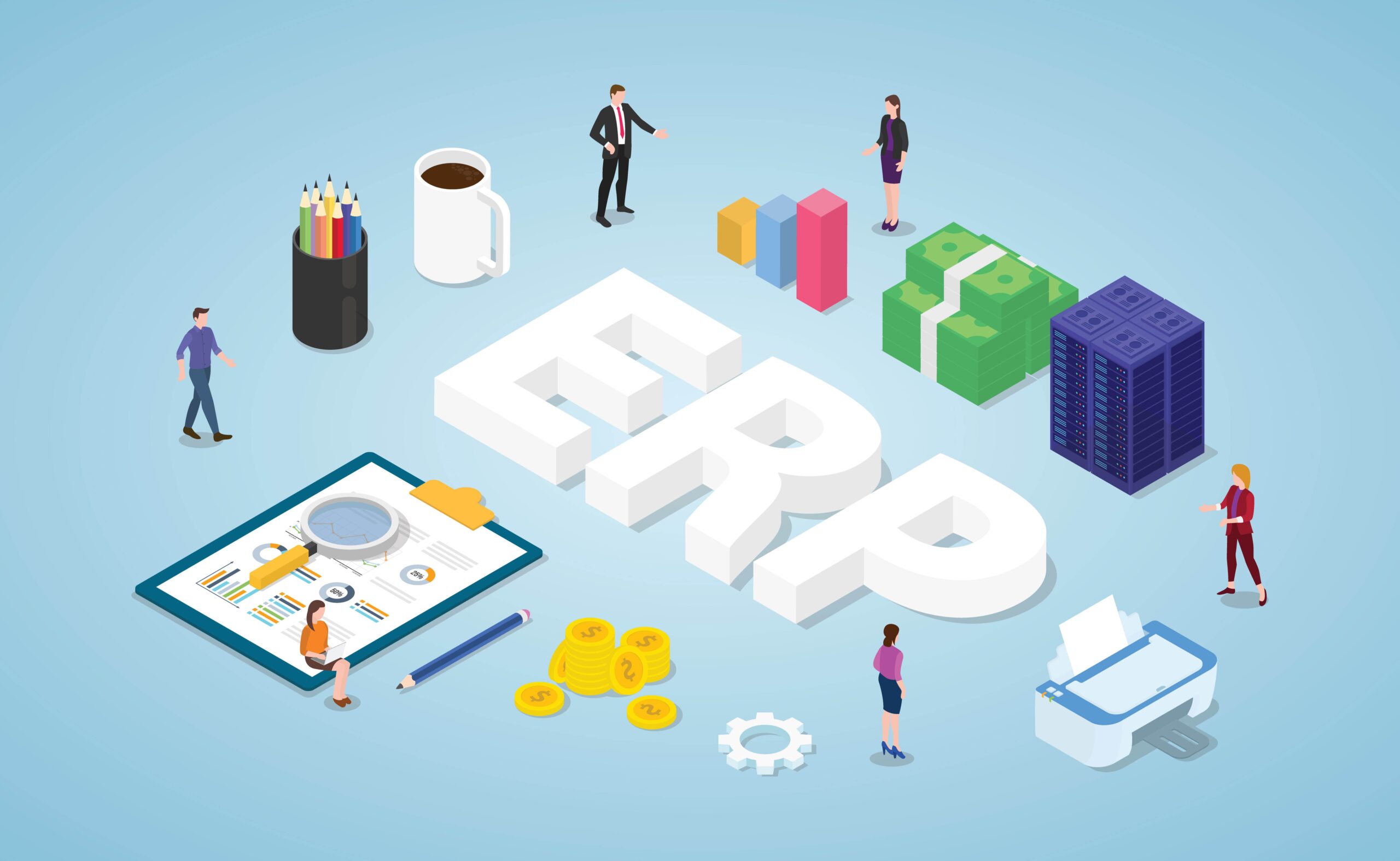 Despite the fact that the phrases are occasionally used interchangeably, the latest SaaS ERP is a subset of cloud ERP. When used as a multi-tenant system, cloud software products are referred to as software-as-a-service. SaaS ERP is handled by the software supplier, like other SaaS solutions. It mostly employs the multi-tenant paradigm, which calls for clients of a provider to share a single instance of software and the same infrastructure.  SaaS ERP is a subscription service, as its name implies, and users are billed either monthly or annually by service providers. The latest ERP results in lower technology costs. A firm doesn't require a huge IT crew to maintain and secure the programme or a data center to host it, which saves money in addition to not having to buy hardware to run a private version of the system. While some SaaS ERP companies have tiered pricing based on company size and the number of resources needed, many charge per user.
Benefits of SAAS Model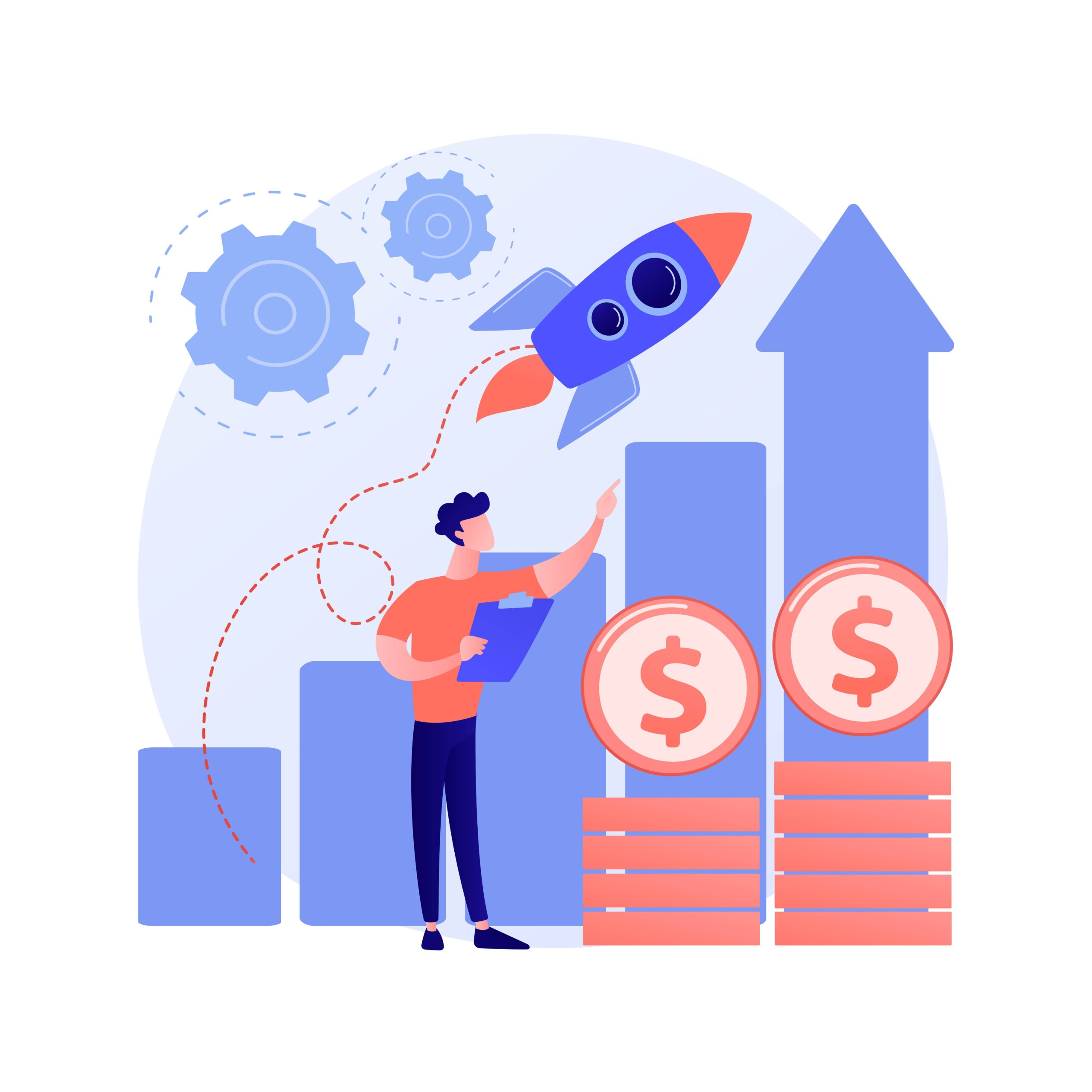 Key company processes including accounting, inventory management, order processing, and customer data management have out-of-the-box capabilities.
As the firm expands, there is no need to deploy servers or make new infrastructure investments.
Automatic upgrades by the vendor annually that keep all customers up to date with the newest features .
A user-friendly and more contemporary interface.
A security and performance framework that guarantees privacy while ensuring a positive user experience.
Why switch from legacy to the latest ERP model?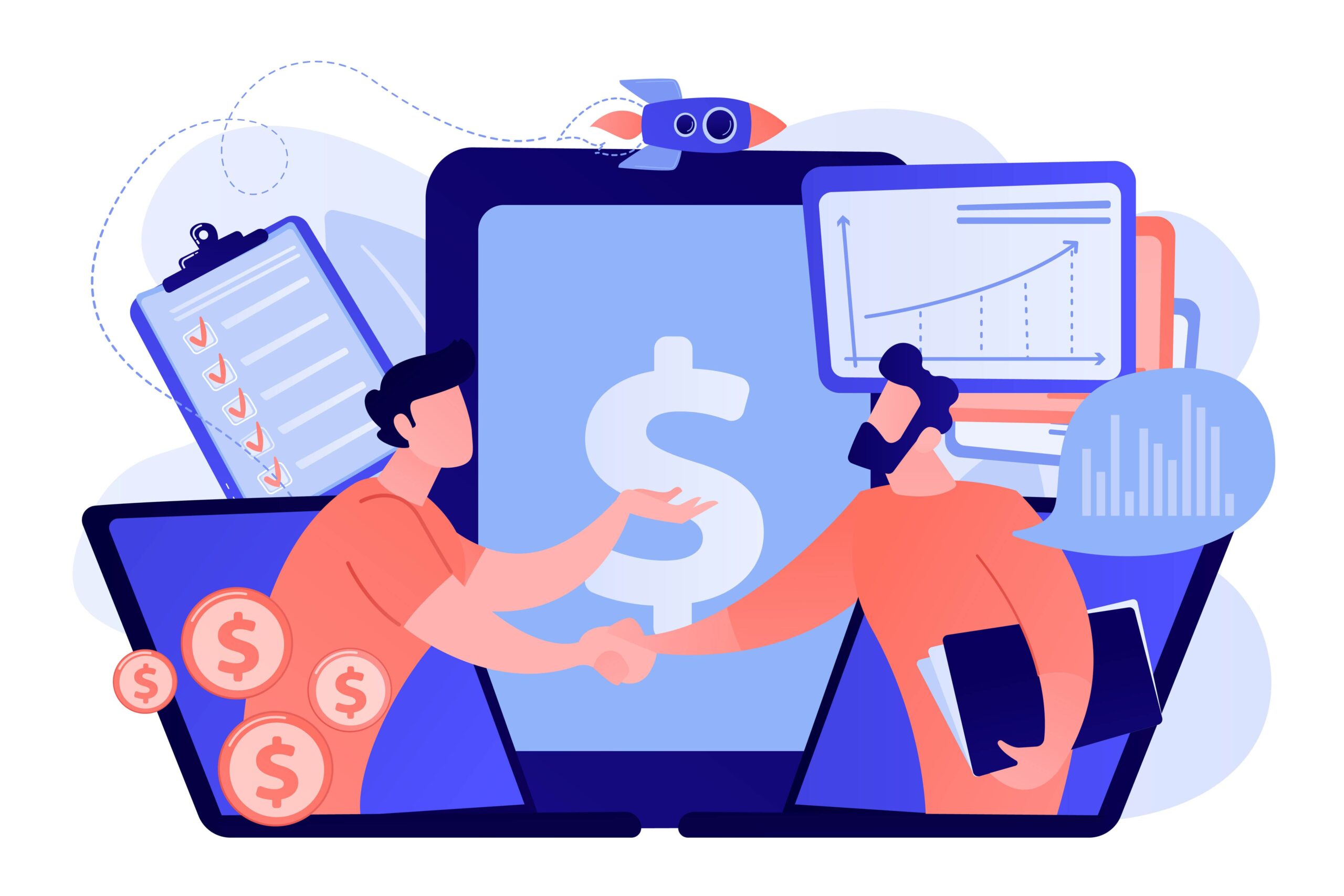 An ERP may access data from accounting, human resources (HRM), supply chain management (SCM), engineering, e-commerce, sales and marketing, and customer relationship management software, depending on the organization (CRM). On-site ERP applications are set up on the servers that a business owns. Instead of a monthly subscription charge, customers typically pay a sizable upfront licensing fee at the time of purchase along with annual maintenance expenses. The organization is in charge of maintaining the underlying infrastructure as well as setting up and upgrading the software, which may entail paying the vendor or a third party for setup and maintenance services.vIn contrast, the software vendor hosts and manages a SaaS ERP solution.
Some businesses combine elements of on-premises ERP and cloud ERP. These hybrid ERP configurations might be complicated and demand specialized integrations. A single instance of on-premises software is referred to as "hosted ERP" when it is operated remotely on servers that are owned by a third party vendor and kept in a third-party data center, the client is in charge of upgrades and the majority of maintenance. SaaS employs the public cloud, whereas a hosted ERP system utilizes a private cloud. A single-tenant option that allows a client a dedicated instance of the programme is provided by some SaaS ERP companies. Businesses now have more discretion over whether and when to upgrade as well as how to handle security and infrastructure. But they forfeit the advantages of multi-tenancy, which we previously covered.
Because SaaS ERP is less expensive to start with or because management thinks that the resource-intensive nature of on-premises and non-SaaS cloud models is not the best use of their resources, many young or rapidly expanding companies turn to it for their ERP needs. Focusing on enhancing the good or service and maintaining customer satisfaction while delegating responsibility for managing non-product-related IT systems makes sense. SaaS providers also provide modules to meet changing use cases and needs as well as hassle-free scalability as the business grows. SaaS ERP is widely used by larger businesses as part of a two-tier ERP approach. According to this approach, an organization uses on-premises ERP at its main office, which is frequently highly customized, but implements a SaaS ERP system, for example, at a subsidiary or overseas office. Each model is appropriate for its user base, and when the two platforms are combined, data from the SaaS platform may be fed into the main ERP.
For some businesses, SaaS software is the ideal solution to replace legacy systems that require a lot of upkeep. These are typically older established companies who have been using the same outdated or indigenous ERP for years. These firms may quickly modernize with SaaS ERP, which can also lower IT costs and maintenance hassles.
What does the latest ZONAR SAAS ERP have?
Unlike many other ERPs in the market, we at Zeekoi have developed our latest ERP ZONAR. There are many features that stand out in ZONAR:
SAAS based model
Scalable to your requirement.
Zero deployment cost.
User friendly UI with zero pre-requisite expertise and ease of function.
Lifetime support from us at Zeekoi.
Customized to your requirement, finding whether Zonar suits you.
More than 10 years experience working in the field of ERP.
Breaking the conviction of ERP like a social media.
Plug and play modules.
Wireframing custom ERP
Yearly free consultation
Very easy and assisted data migration
Convert to the latest SaaS ERP now. Give us a call and book yourself a free demo.
We Customize Zonar or Develop software that helps to run any business software you need.